How to Integrate an Ethereum Payment Gateway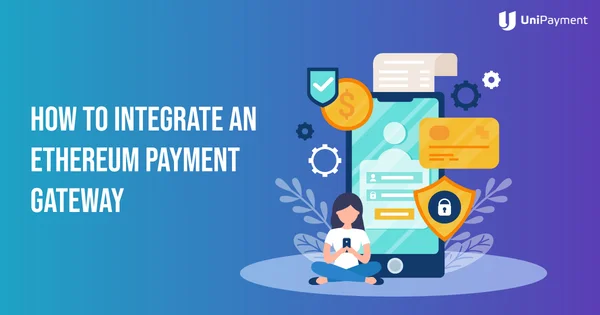 Using crypto in eCommerce offers fast and efficient transactions. The market uses different forms of crypto. Digital marketing moves fast, making innovation a part of its trend.
Catching up using a blockchain payment gateway secures each transaction. Integrating an Ethereum payment gateway brings your business to a whole new level.
Cryptocurrency and businesses
Digital marketing is the new form of commerce. Wiring funds using the online platform adds convenience. Both merchant and consumer can close deals within a split second.
Integrating crypto into your business paves the way for a secured and safe money transfer. This helps in managing your resources using its decentralized nature. Cryptocurrency is useful in eCommerce because it spares you from high-interest rates.
Smooth transactions help entrepreneurs and customers in closing deals. Using crypto on a business allows a broader chance of paying. This offers an edge in improving cash flow by integrating industrialization.
Furthermore, crypto and business work together as a catalyst for change. Traditional banking and financing are obsolete. We strive to innovate to promote a fast, swift, and secured money transfer.
In business, you need a blockchain payment gateway to process crypto transactions. This gateway serves as a portal for validating and securing transfers. The blockchain system prevents hackers from duplicating the unique algorithms for every transaction.
Since cryptocurrency is a specialized digital currency, it differs from typical banknotes. However, it holds a specific value that depends on the current exchange rate of the market. Its decentralized nature makes it an ideal option for making transactions with the exemption of interests.
Blockchain payment gateway
The blockchain payment gateway is the main gate of processing crypto transactions. Cryptocurrencies use blockchain as a form of a digital ledger in transferring funds. It records every transaction and secures its line using a specific algorithm.
A blockchain payment gateway makes it impossible to create fake crypto coins. This prevents hackers from making or stealing funds from your crypto wallet. In a nutshell, it protects your assets and secures every transaction.
You can find different blockchain payment gateways online. For instance, the USDT payment processor allows multiple crypto processing. This gives an edge to the merchant in dealing with different cryptocurrencies at once.
How to use crypto in business
The relationship between cryptocurrency and business strengthens the eCommerce platform. It caters to services that accept a new way of digital payments. Using crypto in business empowers digital marketing to a new level.
You can find different business establishments online that use crypto. For instance, WordPress utilizes WooCommerce payments in making business deals. Entrepreneurs also find it convenient to accept crypto payments on Shopify.
Cryptocurrency dominates the eCommerce platform. Running a business that accepts crypto payments increases your network. It promotes a vast business scope that caters to different transactions.
Using a blockchain payment gateway, run your business to its full potential. Using crypto is an additional edge on the market. Excel and increase your network using crypto in digital marketing.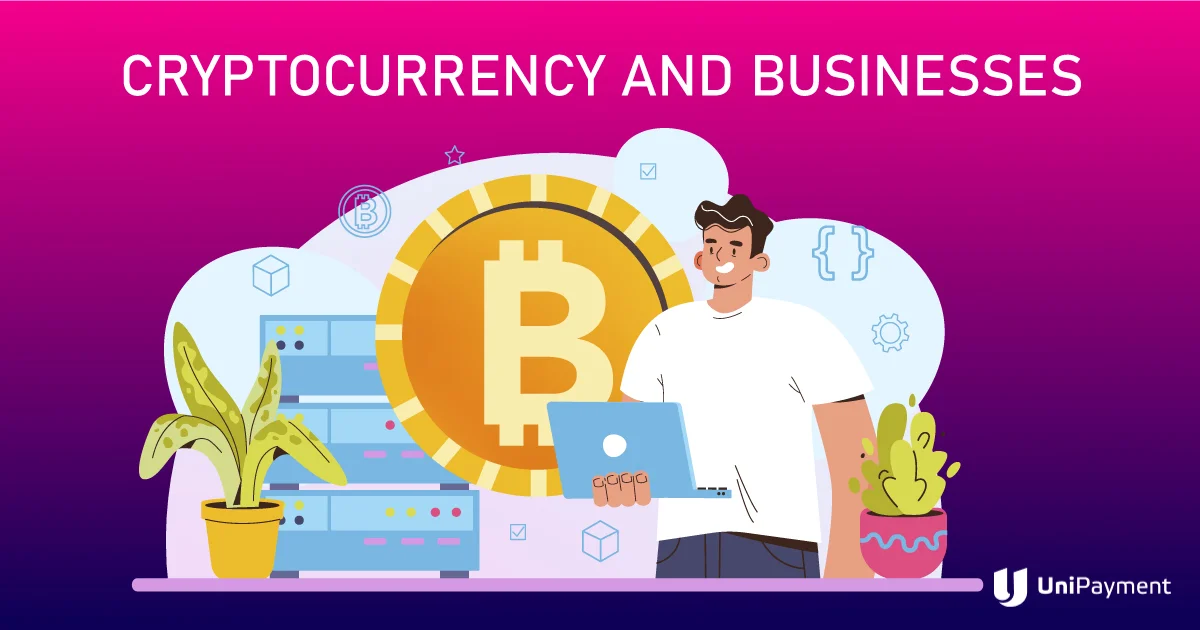 Ethereum
Ethereum is one of the leading cryptocurrencies in the market. Ethereum serves as an eCommerce platform using its unique digital money processing. It operates without the intervention of any financial intermediaries.
This open-source blockchain allows a user to lend credits without interest using their assets. As a form of digital currency, Ethereum expands its influence on different institutions. Its complexity allows businesses and well-known establishments to accept payment using its gateway.
Ethereum payment gateway
Proving Ethereum's potential in the business caught the interests of entrepreneurs. The Ethereum payment gateway offers merchants a convenient way of processing payments. Its security features allow for better business deals.
Ethereum's scope of influence in the market allowed billions of dollars to run in the economy. It aided in maintaining stability in the market by supporting the economy's value and activity. The blockchain payment system allows Ethereum to move funds with maximum security.
Its gateway protects fund transfer by creating a specific algorithm in every digital currency data. This gives Ethereum the autonomy to transfer funds using a fast and secured transaction.
In using the Ethereum payment gateway, a person needs to input its program into his system. Allowing Ethereum payment gives flexibility in accepting funds for products and services. This offers a company the convenience of running its services with the most pliability.
Making easy transactions is a key factor in running a business. Facilitating easy payment methods offer a timely fund transfer. The Ethereum payment gateway answers the need for a faster, easier, and most convenient means of paying.
Risks and benefits of using the Ethereum payment gateway
The Ethereum payment gateway provides the chance of making timely transactions. The only risk that you have to face is a system hack (which is very unlikely to happen). Other than that, using the Ethereum payment gateway is practically good.
Cyber Hacking may be one of the greatest threats in using the Ethereum payment gateway. But it's not only limited to Ethereum. Other cryptocurrencies are also vulnerable to this threat, making it a universal downside for any eCommerce platform.
However, taking note of the Ethereum payment gateway's potential offers you the best marketing edge. This makes the Ethereum payment gateway an ideal platform for making online business transactions.
Conclusion
Using crypto in business helps facilitate better payment options. Using a blockchain payment gateway secures money transfers in buying goods and services.
The Ethereum payment gateway improves digital marketing. Its services provide maximum security while giving the luxury of convenience. As such, this gateway benefits both merchant and consumer in making deals.
Calculating the risks and benefits of using crypto in business is part of the game. Protecting your points is an essential task in using the Ethereum payment gateway.