Bridging the Gap Between Traditional and New-Age Payments with UniPayment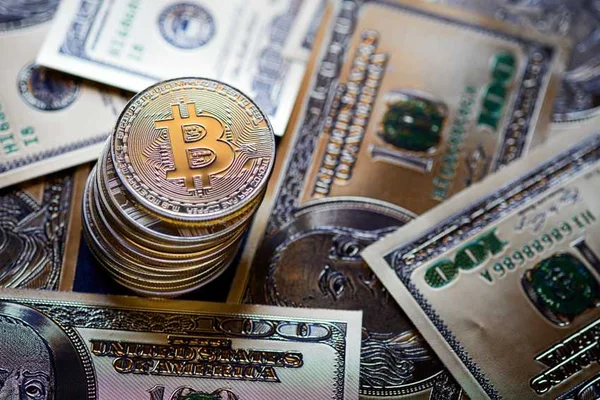 In today's market, relying on traditional payment methods alone is not enough. The rise of cryptocurrencies and other non-traditional forms of payment has presented a new set of challenges to business owners and online sellers. The good news is that these challenges can be overcome by embracing cryptocurrency payments as a viable option.
Cryptocurrency payments provide a fast, secure, and convenient way to handle transactions, and they're quickly becoming more popular. As a business owner or online seller, it's essential to stay ahead of the curve and accept these new forms of payment. In this post, we'll explore how you can bridge the gap between traditional and new-age payments with cryptocurrency.
What Are Traditional Online Payment Systems?
Traditional online payment systems are payment options that have been around for decades, such as credit cards, debit cards, and bank transfers. These payment systems are the go-to options for many businesses since they offer streamlined, reliable, and easily understood payment infrastructure.
Credit and debit card payments are among the most famous traditional payment systems. Credit card payments involve a network connecting merchants, payment gateways, and banks, enabling fast and secure payment transactions. Similarly, debit card payments use the same infrastructure but require customers to enter their PIN details instead of a signature.
Another traditional payment option is bank transfers, ideal for large transactions. Bank transfers involve the transfer of funds from one bank account to another, and the time it takes for the funds to clear depends on the country and bank involved.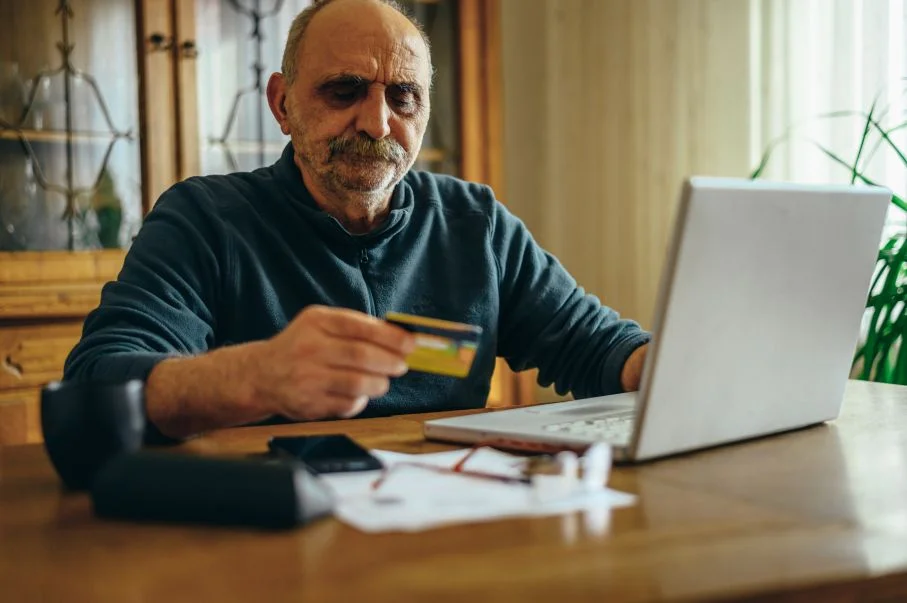 The Problems Faced by Traditional Online Payment Systems
Credit and debit cards are the staples in the online payment world. Despite their popularity, traditional online payment systems face several issues. 
One of the most significant problems is merchants' high fees for card transactions. These fees range from 1.3% to 3.5% per transaction, and they can stack up, eating into a merchant's profits. While credit and debit card systems are generally easy to use and widely accepted, they often come with high fees.
Another issue is the risk of payment fraud due to the lack of secure payment infrastructure. Cybercriminals can use stolen credit card information to make fraudulent purchases, causing chargebacks and losses for merchants.
Lastly, traditional payment systems have a slow processing speed, with funds taking several days to clear and move from one account to another. This makes it challenging for merchants to manage cash flow and damages the customer experience.
The Rising Need for Cryptocurrency as Payment for Online Transactions
Cryptocurrency is not just a fad. It's here to stay. In the coming years, businesses will have to adapt to the new age of payments. A rapidly growing number of consumers are looking for merchants accepting online crypto payments. With over 100 million users globally, the opportunities for companies that accept crypto payments are excellent. 
So, why should you consider accepting cryptocurrencies? Here are some of the benefits that it can bring to your business and customers online:
1. Cryptocurrency Offers Security
Cryptocurrency is becoming increasingly popular because it offers security where traditional payments cannot. For instance, cryptocurrency is virtually impossible to counterfeit, given the advanced technology in providing security. Most cryptocurrencies operate using a decentralized network, reducing the risks of cyber attacks or hacking attempts.  As an online seller, you'll appreciate how this saves you from the potential damage of a security breach and the loss of your client's details.
2. Fast, Low-Cost Transaction
Cryptocurrency transactions are processed almost instantly, making payment faster than traditional options. If you're an online seller, you can accept payments from your customers anywhere in the world without delay or hindrance. The low transaction cost is another benefit of cryptocurrency, as you won't incur fees associated with credit card or bank transactions. This way, online sellers can reduce operating costs and overall transaction fees.
3. Cryptocurrency Enhances User Data Privacy
Using traditional payments in online transactions means the buyer provides their personal information to third-party institutions that manage costs. Third-party payment providers, financial institutions, or the government regulate typical payment methods such as credit cards and bank transfers. On the other hand, cryptocurrency is entirely decentralized, limiting exposure to third-party entities. Cryptocurrency enables online buyers and sellers to execute secure transactions without compromising identities.
4. Makes Payment Easy
One significant limitation of traditional payment methods is currency exchange rates. The exchange rates can impact your income if you deal with clients from different countries. With cryptocurrency, you have a borderless means of transaction, eliminating the challenges of dealing with other currencies.  Imagine enabling your clients worldwide to pay for your products or services using one means of payment.
5. Global Adoption is Gaining Traction
Finally, the global adoption of cryptocurrency is gaining traction as prominent companies like Tesla, Microsoft, and PayPal embrace crypto. More people are buying, selling, and trading cryptocurrencies, cementing their place as a popular payment method. It's safe to say that cryptocurrency is not a fleeting fad, and its adoption will only continue to grow.
Business owners always seek payment methods to make the customer's experience more seamless and secure. With advancements in technology, there are now a plethora of payment options available for online sales. Crypto, as a new-age payment method, has a lot of benefits over traditional payment methods, and it's high time we started bridging the gap between these two.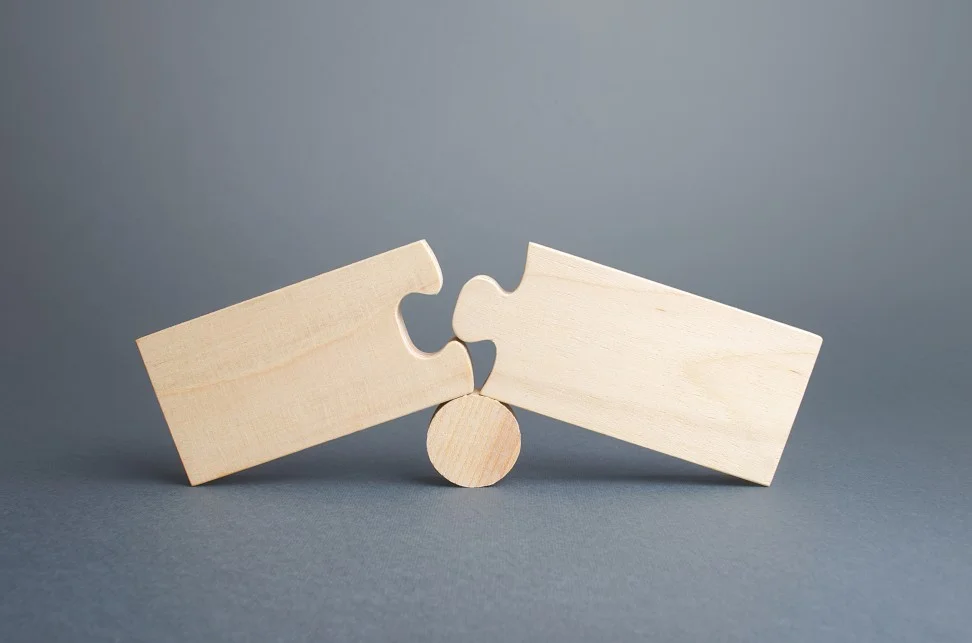 Bridging the Gap With UniPayment
More and more people are turning to cryptocurrency as a payment option, especially due to data breaches and security concerns associated with traditional payment methods.
Businesses must provide their customers with options to bridge the gap between traditional and new-age payments. This means accepting cryptocurrency alongside traditional payment methods. One of the best ways to achieve this is to partner with a trusted crypto payment processor. Businesses can provide their customers with a secure and reliable payment method. As more companies accept cryptocurrency, traditional payment methods will eventually be phased out, and new-age payments will become the norm.
Businesses must partner with a suitable crypto payment processor to ensure seamless crypto payment integration. The right partner can provide businesses with everything they need for accepting cryptocurrency payments, from setting up wallets to providing transaction analytics. The partner should be experienced, reliable, and have a proven track record of success working with businesses in the same industry. All these characteristics can be found in UniPayment.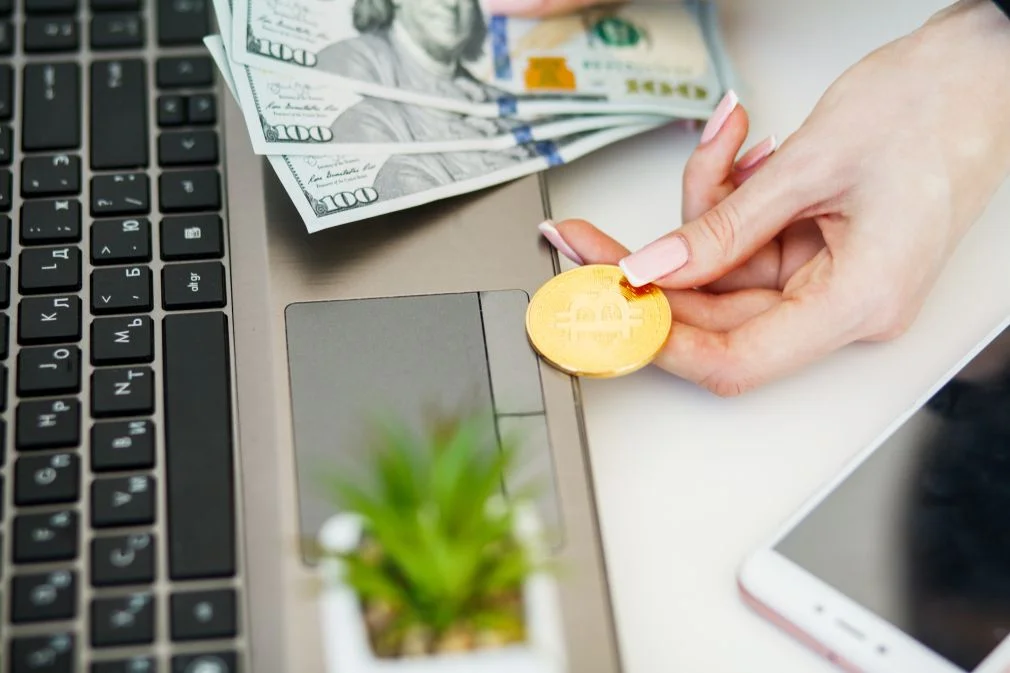 What is UniPayment and How Does it Work
UniPayment is a Singapore-based financial technology company bridging the gap between traditional and new-age payment processing. Our vision is to make cryptocurrencies a mainstream form of payment, and we are continuously adding support for hundreds of different digital currencies. We are proud to be part of this financial revolution and can be called a crypto payment processor or a crypto payment gateway solution. 
Through the UniPayment platform, we help businesses accept cryptocurrencies with ease, allowing them to streamline their payment processes. No need to develop your payment gateway or rely on an open-source payment gateway that is often full of bugs. 
UniPayment is a payment service provider that works with various cryptocurrencies, including Bitcoin, Ethereum, and other popular payment methods. One of the main benefits of UniPayment is that it provides a secure payment gateway that helps ensure safe and secure transactions for both the seller and the buyer.
Benefits of Using UniPayment
Developer-friendly Payment Gateway for Cryptocurrencies
Revolutionize your e-commerce experience with UniPayment's cutting-edge Payment Gateway for Cryptocurrencies. Designed specifically for developers, our API, merchant integration tools, and plugins offer seamless integration with any virtual store or eCommerce platform - no matter the size or complexity of your project. Say goodbye to frustrating payment processing and welcome a new era of simplicity and ease with UniPayment.
Unified Multi-cryptocurrency Gateway
Introducing UniPayment, the one-stop shop for your multi-cryptocurrency payment needs. With our unified gateway, businesses can now easily accept payments in all the major cryptocurrencies, with an ever-expanding ecosystem of coins regularly added. Not only do we provide fair conversion rates, but we also offer a new path for clients who value privacy and security. Say goodbye to the limitations of traditional payment methods, and say hello to UniPayment - the future of payments.
Quick and Easy Payout Options
Stop worrying about the safety of your cryptocurrency earnings and start earning big in our secure wallet. With UniPayment, online crypto payments and receipts are kept safe and secure. Our easy payout system offers the option to withdraw your profits into supported fiat, delivered straight to your local bank account in your chosen currency. Say goodbye to hassles and hello to quick, easy, and secure earnings with UniPayment.
Using UniPayment is straightforward. Businesses can integrate the platform into their website or e-commerce platform with ease. Customers can then pay using one of the supported cryptocurrencies at checkout.
Make Cryptocurrency A Permanent Part of Your Business Through UniPayment
Businesses must bridge the gap between traditional and new-age payments, such as cryptocurrency. Cryptocurrency offers security, fast transactions with low cost, privacy for users, ease of payment, and global adoption is gaining traction. Partnering with a trusted crypto payment processor is essential to ensure seamless crypto payment integration for businesses.
UniPayment is a Singapore-based financial technology company that offers a secure and reliable crypto payment solution that includes developer-friendly gateways and a unified multi-cryptocurrency gateway. It also provides quick and easy payout options with a secure wallet to keep crypto receipts safe.
Partner with us today and future-proof your business by accepting cryptocurrency payments!