Difference between a cryptocurrency wallet and a cryptocurrency payment gateway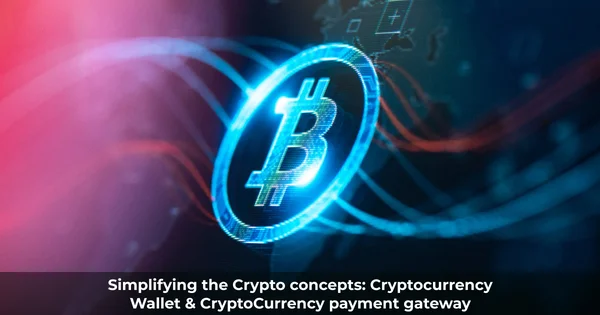 The Word Cryptocurrency is no longer a buzz. The Blockchain and Cryptocurrency payment processing industries are emerging and growing at a rapid rate. Cryptocurrency payments are slowly but at a definite speed gaining ground Globally. Nearly 11% of Cryptocurrency owners have at least once used digital currencies to accept and make payments. This proportion is expected to see a steady incline in nearby future. And it's time for you to grab this opportunity and start accepting Crypto payments to your ECommerce store.
Amidst all these crypto talks, you must have heard about Cryptocurrency gateway and Cryptocurrency wallets. Confused about what each of these means and what should you choose? Well, we are here to help you understand the difference between these two key terms in the most simplified manner.
So, Let's get started.
What is Cryptocurrency Payment Gateway?
When it comes to handling payments for your ECommerce store, you must already be accepting different digital payment methods. And while accepting Crypto payments is still at a nascent stage, ECommerce giants like Shopify, WooCommerce, BigCommerce and Magento have started accepting Crypto Payments. A cryptocurrency payment gateway is one way to start accepting crypto payments to your ECommerce store.
Now, Cryptocurrency payment gateway functions similar to normal payment processors. It allows you to accept crypto payments from your clients. Now, depending on the processor you choose, you can accept different cryptocurrencies and stable coins. There are nearly 1500+ types of cryptocurrencies mined in the market globally. Choose the payment processor services that offer attractive features by comparing them on various points. For instance, there are crypto payment gateways that offer non-custodial wallet, exchange and conversion services to their clients. Look out for such service providers as they would remove the hassles attached to crypto payment, conversions and volatility.
Now, we understand that a cryptocurrency is a decentralized form of blockchain technology. And this very reason makes Cryptocurrency an attractive and preferable payment mode for tech-savvy people these days. There are benefits attached to using Cryptocurrency payment gateways, such as:
Crypto transactions take a matter of seconds to finish. Unlike prevalent transfer methods that take days to process, cryptocurrencies are transferred at a lightning speed.
Unlike fiat payment methods, cryptocurrency payments attract unbelievably low transaction fees. This is lucrative for merchants who pay 2-3% transaction fees to PayPal and Credit card service providers.
The security and transparency of blockchain technology that regulates cryptocurrency are unparalleled. There is no middle chain in Crypto transactions and since it bypasses the banking system, you can stay assured of the secure transfer of Cryptocurrency from one place to another.
Cryptocurrency gateway simplifies the process of accepting cryptocurrency and makes it as simple as the payment processing of fiat currencies digitally. It will simplify everything from consolidating your funds to managing conversions and transfers.
There are some notoriously big and exceptional cryptocurrency payment gateway service providers out there. Compare their services and choose the one that fits your need.
Moving Forth, What is Cryptocurrency Wallet?
What does a wallet do? It's a place to store our currency and keep it safe, right? Similarly, when you mine digital currencies, how do you secure them? Besides, digital currencies have no physical form. Hence, ensuring their safety becomes extremely important. This is where a Cryptocurrency wallet comes into the picture. It is kind of an online software program that offers a storage facility to store your digital coins/ tokens.
Now, a cryptocurrency wallet uses a combination of public and private keys to secure the wallet and transfer the tokens. Cryptocurrency uses encrypted technology and makes use of public and private keys. Public keys help you identify the tokens, while the private keys allow access to those tokens. In the more simplified terms, public keys allow you to receive tokens while the private key allows you to sign transactions. It's like a password that allows you to spend your crypto tokens. The record of all these transactions stays in the blockchain.
Now, we shall understand the two different types of Crypto wallets and how they work.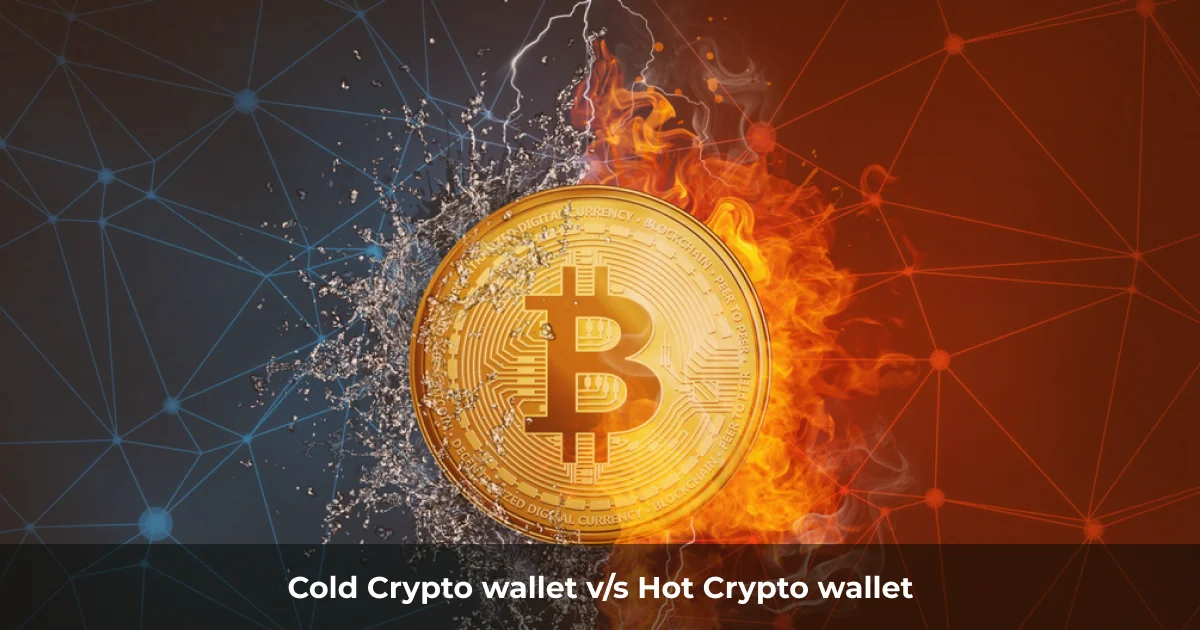 Hot Crypto Wallet
Hot Wallet is the software linked to the Internet. It offers simplicity and promptness in transactions to people who are actively transacting with Cryptocurrencies. Since the wallet is on Internet, there is a security concern. If the wallet is attacked by malware attackers, anyone can get access to spend your crypto coins and that is quite risky.
However, active traders do maintain some crypto balance on a hot wallet for quick and easy transactions.
Cold Crypto Wallet
Contrary to a hot wallet, a cold cryptocurrency wallet is completely offline. It could be in form of a USB or drive where all your crypto tokens are stored and kept safe. It is the best way to safeguard your digital assets. They can't be hacked digitally. However, there are risks associated with cold wallets too. If the USB or drive on which your crypto tokens are stored gets damaged, all the coins are gone as you can't access the keys. Moreover, these drives are easily misplaced. This device holds key to your investments and once they are lost all your crypto coins are lost forever. This is the inconceivable blow no one can afford.
There comes the third type of wallet, which is a paper wallet. Here the private keys are written down on paper, making it impossible to hack. However, they too can be lost or damaged.
Selecting the best Cryptocurrency wallet.
There are numerous digital wallets you can find online. Analyse the risks and your need before choosing the one on a comparative basis. If you wish to be active in trading cryptocurrencies, invest in a hot crypto wallet. Similarly, if an investment is your main purpose invest in a cold wallet.
Unipayment is a crypto payment tool based on Universal Blockchain. It allows you to store multiple currencies and facilitate instant money transfers on exchanges. With top-level security, we support leading cryptocurrencies and offer automatic conversion to USD. For the best cryptocurrency wallet, your search ends at Unipayment.