Expanding Global Payouts Via Cryptocurrency Networks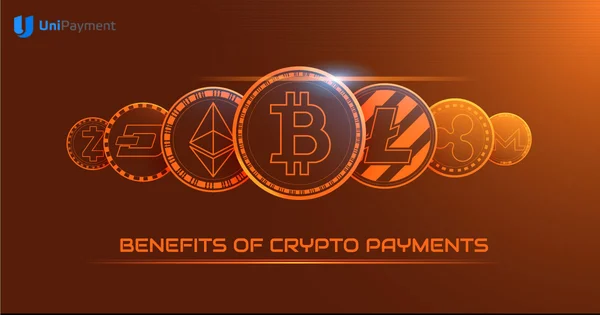 Global payouts are a cross-border payment that enables counterpart funding to recipient counterparts in those other countries. It is an adapted payment system that can now make provisions for mass payouts.
Crypto Payment Gateway
Payment gateways are businesses that take on the risk perceptions of Crypto payments by facilitating transactions between merchants and their users through their wallets.
Steps included in a cryptocurrency payment gateway -
A consumer chooses to pay in cryptocurrencies (in-store, on the web, or in-app) at the checkout point.
They pay you the fair market value of the digital currency at the moment of the transaction.
The payment is instantaneously converted into the currency of your choice by the bitcoin payment service.
The cash is added to your provider's account and put into your bank account at the intervals specified in your service agreement.
Crypto Payments as Part of Global Payment Systems
Cryptocurrency operates in a decentralized system that follows through with verified transactions and maintained records, using cryptography. This practice has since started gaining a following for its grasp on swift and cheaper international payments. With Bitcoin and Ethereum are two of the most popular.
It is yet in consideration that Crypto still has a lot to offer in terms of international payments, based on the vast scope of blockchain technology. Crypto payment is a purely digital means of payment and there are no physical remunerations. Instead, it provides a digital, public record of the transactions you make that is kept within a blockchain.
Blockchain technology is a special feature of Crypto. It serves as a digital ledger of duplicated transactions monitored across thousands of computer networks, referred to as nodes, in many locations around the world at the same time.
This maps out the Crypto blockchain payment gateway as completely decentralized and points to Crypto as a leader in the direction of very secure online international payments. In the business end of online transactions, blockchain payment is now fully an option to consider.
Global Payouts Made Possible via Crypto
Cryptocurrency as part of online payments gives online markets readiness to operate beyond borders a strong backing. Businesses can now pay their users through the provisions of Cryptocurrencies, warming up to the inclusion of digital assets.
Its inclusion as a global payouts option is through the financial implication of stablecoin USDC issued by the Crypto firm circle, and USDT released by Hong Kong-based Tether Limited. With stablecoin emerging to combat the existing Crypto price swings. These stablecoins are attached to fiat currencies to establish a stable price.
USDC and Tether USDT mean U.S dollar-backed Coin and Tether Cryptocurrencies, allowing USDC payment and USDT payment. It maintains the rate between fiat currencies and the U.S. dollar Cryptocurrency.
Twitter is the first company to consider the new payment method. In their recent follow-up, they declared -Bitcoin is accepted here and also Ethereum.
From there, USDC presents the leverage of tokens changeable to the USD at any time. Both tokenizing and redeeming these USDC tokens are made possible by the ERC-20 smart contract. Tokenizing USD into USDC and redeeming USDC to USD, are the basic features of how to make use of USDC.
With USDT, the same leverage on USD conversion is enabled. Also following similar conventions of tokenizing and redeeming USDT tokens as USDC.
UniPayment was built in this global thought of global payouts and serves you in this way as they are obliged to offer you seamless and secure payment methods. Included in these networks of payment methods, Crypto payments are now making credible statements, on the handling of very secure online payout options.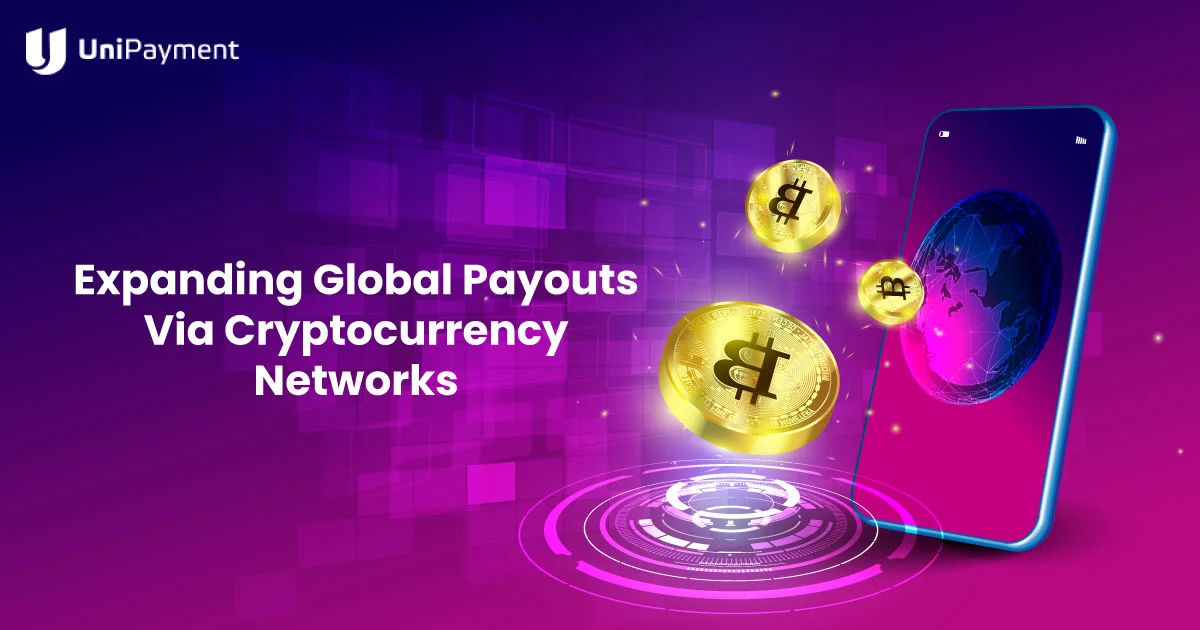 Benefits of Crypto Payments
There are lots of benefits promised in Crypto as means of online payments. Users globally are warming up to these benefits in several ways. The benefits of the Crypto payment system are:
Accessibility:
Crypto is open to everyone and anyone in the world today. With its cross-border payment system, you just need to operate in the digital space to use it on the internet. Setting up a Cryptocurrency wallet is extremely fast as compared to known traditional financial institutions' account opening hassle and demand for documents. ID verification is not required.
2. Security:
It has accomplished a form of security that can only be breached when someone gains knowledge of your unique private key to your Crypto wallet. This is also to set it straight that if you should lose your private key there is no way possible for you to reach your funds.
It informs an all-encompassing security network that spells out the fact that keeping your private key safe with you is all you have to care about security-wise.
3. Transaction Speed:
The promise of transaction speed is an assured experience when dealing with Cryptocurrencies. In the case of a wire transfer, it could take nothing less than 24 hours, and with stock trades, it is likely in three days. One of the best examples would be SWIFT's latest Global Payment Innovation (GPI) Project, which incorporates the use of a new transaction address that is fully transparent all through the payment process. As a result of GPI global payments are moving more quickly simply due to payment visibility.
Though with Cryptocurrency sometimes, it could take some minutes to tend to your transactions as successfully completed. Only a matter of confirming the status of the block involved in your transaction by the network, then it will be completely settled and the funds provided to use.
4. Privacy:
Crypto gains the admiration of many over the private setup it provides. You can maintain a desired level of privacy in dealing with Crypto. Pseudonyms transaction style, that only reveals your wallet address, an identifier on the blockchain, but leaves out any information about you.
5. Transaction Cost:
It is on the relatively low side compared to many financial services and less expensive with regard to international payments. But the demand on the blockchain can cause an increase in transaction costs.
6. Inflation protection:
Crypto offers protection against inflation. In which case bitcoin for instance has a hard cap over the spread of coins that will be minted.
7.Transparency:
Every Cryptocurrency transaction is done on the openly distributed blockchain ledger. There is a provision for tools to help check data transactions, as to when, where, and how much in Cryptocurrency dealing someone has sent from a wallet address.
Conclusion
The place of Cryptocurrency today in the global online marketplace will continue to assure users of its use as a credible alternative to settling the delays in conventional currency practices.
Global payouts benefit from this expansion of the digital international payments system perfected in Crypto trading. And at UniPayment, things just got easier with global payouts on Crypto.