How will Metaverse affect the eCommerce Business?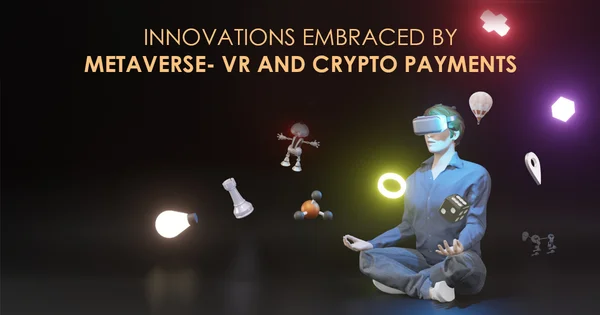 Metaverse is a new concept that is shaping the eCommerce business. It is a set of innovative technologies combined to produce an ecosystem effect. Metaverse works by taking out the innovative technology from the digital atmosphere in the real world. Currently, we are just trying to understand the innovations that Metaverse has brought with it, like virtual reality, crypto payments, social eCommerce, etc. However, its effect on people's lives, especially the economy, has already been started. Its most significant effect has been seen in eCommerce. That's why it's time to study and observe those developments. So that we can evolve our business models from a futuristic point of view to increase business sustainability. This blog will discuss how Metaverse will affect the eCommerce business. But before heading to that, let's understand Metaverse in more depth.
What is Metaverse?
Metaverse is a highly advanced combination of two technologies which are AR and VR. It can be considered a 3D innovation whose fundamental framework is based on virtual worlds. As per the expert speculations, Metaverse will also create digital social spaces where people can interact, taking almost real-time experiences. People will be able to do everything in the Metaverse digital world that they do in the real world, like exercising, walking, working, etc. But the social interaction has been the most crucial point of attraction. However, the development of a pure Metaverse-based product for the world is still decades far. Several technological organizations are on the mission of creating a digital world for people beyond VR.
Implications for eCommerce business
We know Metaverse in a general sense. However, Metaverse is going to shape every industry in different ways. The most recent implications will be seen in the eCommerce business. So let's see the different effects of Metaverse on the eCommerce business.
Brand Marketing through and in Metaverse
Advertising and promotions are always going to be essential for running a business. For the Metaverse world also, the weightage of promotions will remain the same. If we observe the early products of Metaverse like Roblox, Fortnite, etc., we can observe the evolution of a digital economy. In upcoming decades, this will also occur outside the gaming industry. Facebook has already started working in that direction with its ambitious project. They aim to create Metaverse digital worlds for the entertainment and interaction of people. As a result, several digital economies will shape the world. And brand marketing will have the same importance in the digital world. It will focus on creating brand awareness and attracting more leads towards it. Establishing your brand in digital economies will exponentially increase the number of customers a brand will reach. However, with the emergence of several digital worlds, the competition will also be neck to neck. And the same conclusion comes from it, that the brand with a better promotion strategy inside the Metaverse will win the game.
The regular eCommerce businesses will also have their market and functioning. However, some developments will also come in their traditional working methods. For example, they will host their shops in Metaverse. Moreover, the eCommerce business will need to act flexibly because Metaverse will bring several new ways of shopping and marketing.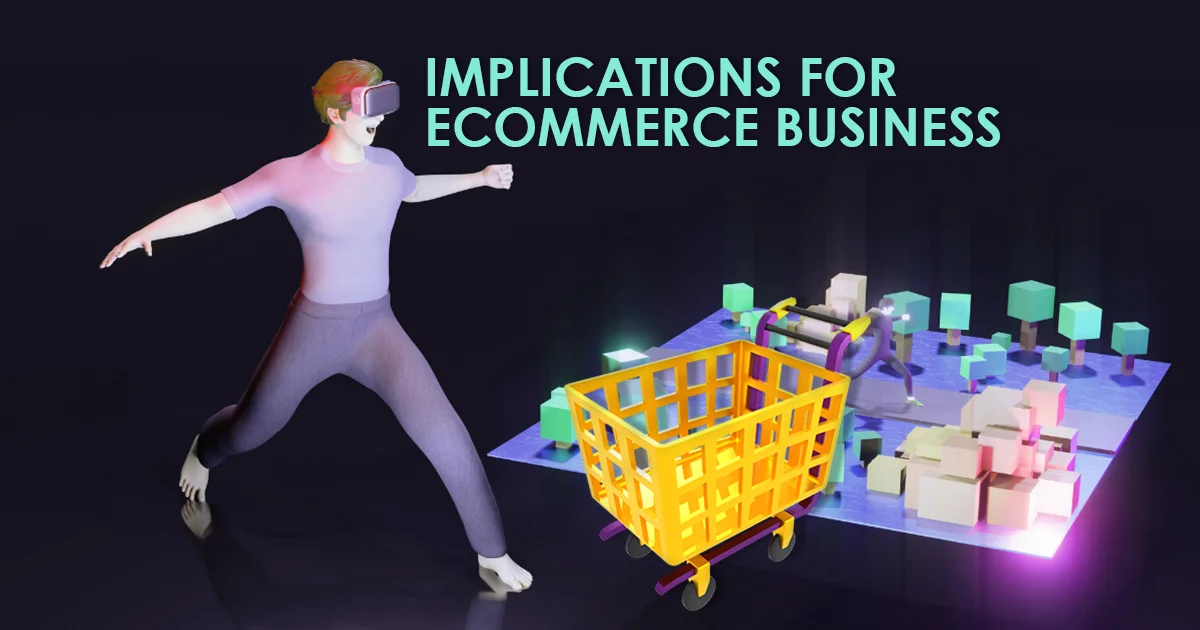 Augmented reality by Metaverse for e-commerce
Consumers are inclined towards virtual shopping methods. That's why the industry need has arisen to shape the eCommerce business according to it. Several top names like Amazon have already started doing it. Amazon is trying to encompass VR and AR technology in its operations to offer an enhanced shopping experience to the customer. Some top furniture and interior designing companies have also started incorporating AR. They are creating almost real-world try-out scenarios for the customers. This helps customers analyse how a piece of furniture will look in their desirable spaces like home, office, etc. This increases the decision-making capability of the customer. So they are even willing to make costly purchases.
Moreover, with Metaverse, sellers will be able to provide a more real-time experience to the customers. They can build highly immersive and interacting virtual shops for customers. This will increase the convenience for the customer. Also, the customer will feel more functionality in their purchase. In the future, almost all products like furniture, makeup, cookware, fashion, etc., will debut on Metaverse. However, people need to have blockchain training to cope with the changes and utilize them beneficially.
Combining online with offline operations
In upcoming years, the Metaverse will change how the world shops now. It will provide more features even for the offline experience of shopping with online shopping. For example, augmented reality technology helps the customers confidently determine a product's quality before purchasing it. This not just helps the shoppers to provide a more convenient way of shopping to the customers but also helps in reducing their returns. After all, if a customer is satisfied with the quality and fit of the product before buying, why will he return it. So this will also help the seller in increasing his target customer base.
Community development and bringing people together
Metaverse will also help in filling the gap between e-commerce and social media. It will bring different opportunities for interaction between people or specific customers. Online product reviews on a different eCommerce website are already proof of it. With Metaverse, customers will be able to create communities and groups. This will provide more engagement with the product and the other customers.
NFTs are also a very crucial part of the Metaverse. In the future, they can give birth to entirely new products. They can also find their utilization in being used as receipts, crypto payments, and VIP passes. However, this is just little speculation for the NFTs. There is much more potential in them that is still not identified.
Conclusion
Metaverse will surely change the way we shop today. It will bring more digitalization to our shopping experience and reshape eCommerce. This will be beneficial for the consumers as well as for the sellers. However, to utilize the opportunity that Metaverse brings, the sellers need to be quick. Therefore, there is also a massive need for blockchain education in the eCommerce industry so that sellers can evolve their businesses as per the changes brought by Metaverse. People have started educating themselves about crypto payments and crypto payment processors, which are also the product of blockchain technology.