Inflation and Crypto payments- A case of Argentina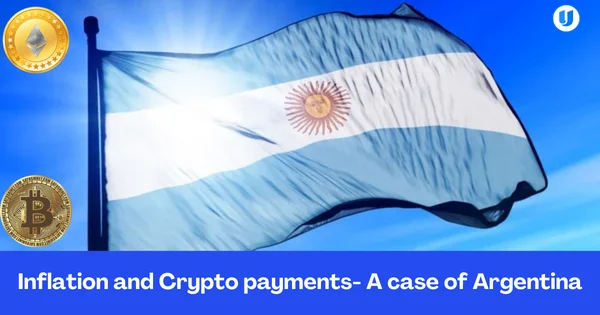 Introduction
For a long Argentina has been dependent on the US dollars to stabilize the Argentinean Peso, its fiat currency, in times of inflation. The protocol of cryptocurrency has completely changed the scenario of Argentina's economic climate. Recently, former president Cristina Fernández de Kirchner tried to balance inflation by setting the exchange rate between Peso and Dollar. A few days back, it was a big issue for Argentina. The country was unable to print and provide enough cash to its citizens, and that's why they found crypto payments or precisely bitcoin payments, as the solution to their problem.
A few days back, a piece of news popped up that the South American countries are suffering from high inflation rates. Therefore, residents of Argentina are quickly turning to Bitcoin (BTC) and have shown interest in other cryptocurrencies. This year in April, the inflation rate in Argentina showed an increase the percentage of 58%, which was 55.1% last month. There has been an increase of about 37.3% in the price of goods, which means the country's population is below the poverty line. According to a Reuters report, it was founded by Americas Market Intelligence that in April this year, crypto penetration went up to 12%, which was just double that of Mexico and Brazil.
Nowadays, Argentina has become a crypto-friendly country because it has adopted cryptocurrency very fast as compared to any other country in the world. Argentina has been seen fighting against inflation since 2016. The cause of war depended on several factors, including lack of trust in the central bank or overspending on government. Citizens were negatively affected by the depreciation in the Argentinean peso. The Central Bank of the Argentine Republic (BCRA) specified to the financial entities that they won't entertain any clients operating with cryptos. The BCRA's board of directors ordered to diminish the risk related to the operations carried out with crypto assets. Bitcoin has turned out to be an innovation for Argentina as well fro the whole world. It has not changed anything but has renewed the currency in a digital form. Bitcoin payments and crypto payments are perceived to be a better substitute for the ever-falling peso.
For the world, crypto payments or bitcoin payments may be a source of profit or a contemporary ideology, but for the people of Argentina, it is a basic need. People here are ready to adapt new coins and transact through crypto payments in place of the very unreliable fiat. Bitcoin payments hence are, most popular because of the popularity of the coin. So far, the tech-savvy audience is favouring crypto payments or bitcoin payments. It is yet to reach the common people.
BCRA on blocking new offers of cryptocurrency
On Monday, the news came that two of the largest banks in the country have allowed their clients and customers to purchase Bitcoin, Ether, USD Coin, and Ripple. But soon after four days, BCRA again blocked new crypto offerings from the banks. BCRA stated that involving digital assets in payment methods can harm the country's financial system on the whole. Earlier citizens also got confused about why the step was taken to allow if they wanted to block it again, but later their confusion was cleared. The decision to open crypto was decided by a poll conducted by Banco Galicia, where almost 60% of residents demanded easy access to digital currencies. There are several risks associated with accepting crypto payments in the country mentioned by BCRA-
Usage of digital currencies could lead to volatility and can give rise to cyberattacks in the country, which is something risky for the citizens.
Money laundering and potential non-compliance with exchange regulations, and financing of terrorism are some other risks included in cryptocurrency.
Financial institutions are also restricted by the bank from accepting offerings from cryptocurrency. Or the operations carried out by clients of these financial institutions in digital assets are also banned by the bank.
Digital assets are defined by the central bank of Argentina in this way- "a digital representation of value or rights that are transferred and stored electronically using Distributed Ledger Technology (DLT) or other similar technology."
People were demanding easy access to cryptocurrency because it had happened earlier that the government had devalued currency because the bank accounts were frozen and the deposited money became evaporated overnight. Therefore, to overcome such problems rising again, the public was demanding access to digital currency, and there is no better option than bitcoin or cryptocurrency. Cryptocurrency has become an alternate option for the citizens because it promises 'no inflation, no restrictions, and financial freedom.'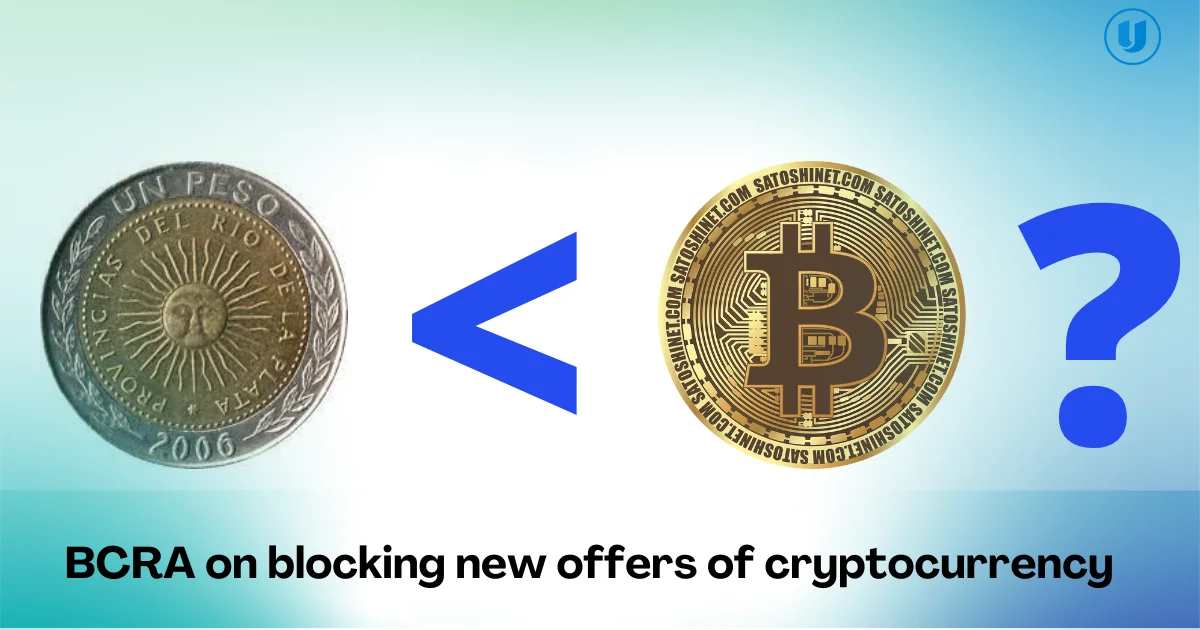 Live status of Argentina and their Chaotic economy
Recently two banks allowed carrying out operations in digital currencies, but four days later, Argentina's central bank banned the step taken and also restricted the clients of financial institutions from carrying out any operation using digital assets. The financial institutions in South American countries were blown by the bank this Thursday for not operating in cryptocurrency. Complete control was taken by the monetary authority to restrict clients from purchasing crypto assets. Those assets whose returns were determined by the fluctuations of cryptocurrencies were also included in the ban.
Nowadays, Argentines are making a quick move to embrace cryptocurrencies as returning currency crises and inflation running above 50% annually destroy their savings and degrade the value of their savings. According to the specialized website Chainalysis, Argentina is listed in the top 10 countries to adopt cryptocurrencies at a fast pace across the world. Therefore, according to some reports use of crypto assets has been proven to be a lifeline for Argentines in their chaotic economy. People see crypto payments, and especially Bitcoin payments, as a reliable alternative to their volatile fiat.
The ban on the bank also stated that the focus of financial institutions should be on financing investment and production of goods and services.
Limited Foreign Exchange
After putting a monthly limit on foreign exchange has resulted positively and helped to boost crypto adoption, the monthly limit placed by the country on foreign exchange is $200 (£158). Argentina's fiat currency, the Argentinean peso, has shown a depreciation of 14% in its value against the US dollar this year.
Lemon Cash and Buenbit, two Argentinean crypto exchanges, have stated in their Reuters report that their user base has shot up this year. Due to the limits placed on Foreign exchange, people are now thinking of saving stablecoins in terms of the US Dollars and have increased the usage of these coins. Last year during a crypto event in Buenos Aires, co-founder of Ethereum, Vitalik Buterin, and former president of the country Mauricio Macri had a private meeting regarding the same. Macri later also tweeted highlighting Ethereum, one of the most innovative decentralized technologies launched in this century.
Is cryptocurrency still alive in Argentina?
After so many changes made by BCRA and the other two banks, the situation concludes that cryptocurrency is still alive in Argentina as a large population of the country is hoping for the bitcoin trend as they found this as a solution to their chaotic economy and an alternate investment method. Argentines do not find Argentinean pesos a safe place for holding money.
Crypto is not considered a legal tender because it is still not accepted by the country's central bank, but people can still buy and store it for future investments. As the country has strict control over foreign currencies, citizens find bitcoin as a means of investment. It is taxed like all other bonds and securities.
Argentina's Financial Information Unit (FIU) has put strict control over crypto transactions to avoid unwanted crypto attacks and behaviour which could harm the country's financial statement in any form. No laws are formed against it. Therefore, FIU had to take such action against the cryptocurrency, which is a sort of safe move to look after the safety of citizens. Steps were taken to avoid such behaviour that also included banning the purchase of cryptos with Argentinian credit cards.
Sources