Is Crypto the Future of Payments?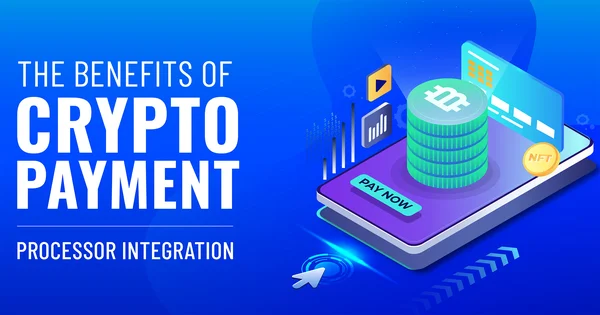 Have you ever wondered about whether crypto payment integration could represent the future of payments? For many people, understanding how cryptocurrencies work can seem baffling – however, many other people believe firmly that crypto is the future of payments, and could be something exciting to watch as we look ahead. But what's the reality, here? Will the future of crypto really be so bright, and will crypto payment processor gateways change the way we send, receive, and spend cryptocurrencies? Or is this all just a dream for many people, and will the future of crypto be about the same as it is now? Well, it's not necessarily clear – but we hope that today's guide may help.
The Benefits of Crypto Payment Processor Integration
When it comes to making payments, there are numerous potential benefits of crypto payments for customers and businesses alike – and this could make crypto a valuable option to consider. However, it's crucial to consider a few key benefits, such as the following perks of crypto payments:
- Very low fees compared to other payment methods, such as credit and debit payments
- Since cryptocurrencies operate on a decentralized model, there are no borders, making them excellent options for international trade without having to worry about currency conversions and the like
- Cryptocurrencies don't suffer from chargebacks, which can provide more protection for the business and ensure customers don't use a product then cancel the payment
- Allows for mobile payment integration, which can be hugely influential in our modern society both for customers and business owners alike
- Cryptocurrency is rapidly growing year on year – and so demands for crypto payments may increase from customers over time. As such, businesses integrating crypto payment processors and gateways may be ahead of the trend.
What is the Future of Crypto?
At this point, we've considered some of the key benefits of crypto payment integration through payment processor gateways – but what is the future of crypto, really? While some people believe that crypto is undeniably the future, others are taking a much more hesitant approach, which can leave people unsure about whether or not crypto is the future of payments. But what is the future of crypto?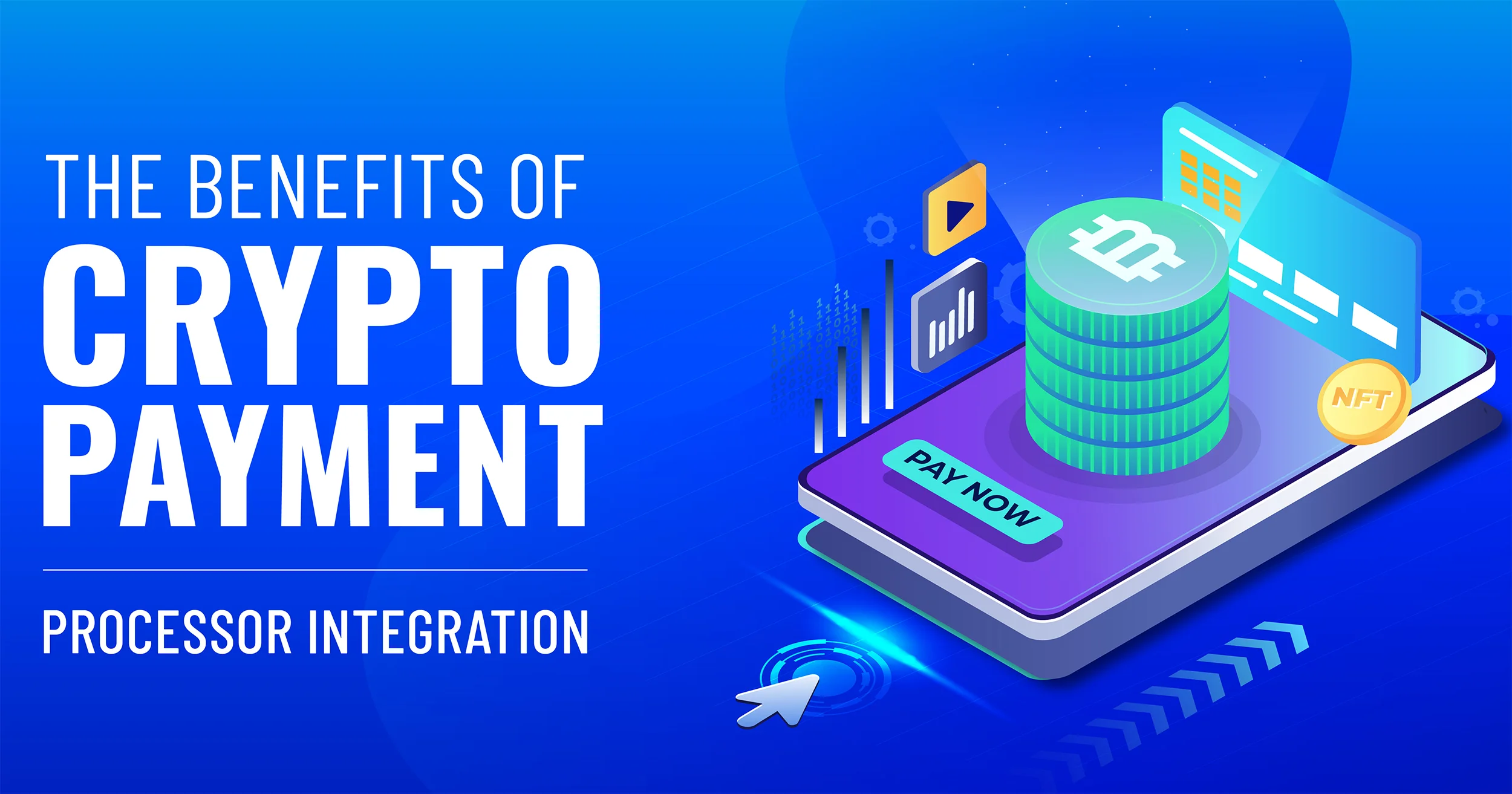 Crypto Payment is the Future of Trading
Crypto is the future – well, potentially. Of course, with big names such as Elon Musk publicly expressing support for cryptocurrency payments in recent years, it's become clear that support for cryptocurrencies is only getting more strong. And with this in mind, it's certainly worth considering whether crypto could still be the future of payments.
Of course, this will always depend on who you ask – but the firm fact remains that more and more people are showing interest in using crypto payment processor gateways for their payments. As such, for businesses looking to increase their competitiveness or offer a USP for customers, it's almost inevitable that crypto payment integration will begin rolling out.
But will crypto payment integration be widespread? Perhaps the future of crypto is one where crypto payment integration will become the norm? Well, this is harder to judge. Indeed, while we can say with pretty great certainty that businesses and firms will begin looking at the potential opportunities and benefits to their business models of implementing new cryptocurrency payments, one crucial factor remains: it will likely take a long time, if at all, for businesses to integrate crypto payment processor gateways for their own businesses.
The Future of Crypto Trading for Small Businesses
Taking cognizance of the exploaration of the crypto world by  large enterprise-level merchants is a clear indication of how the market is gradually adopting crypto payment schemes. Blockchain technology has presented a revolution platform in the virtual market systems that gives even small business enterprises a diversified approach in growth. Although the acceptance ratio into this ideaology- crypto trading, by small business is uncomparable to large enterprises, there is a good chance that the number is growing daily as they realize its merits. According to a survey conducted by The Strawhecker Group (TSG), over 65% of new small businesses adopting crypto trading are accepting cryptocurrency payments schemes.
Crypto is Potentially the Future for Large Businesses
That's not to rule out the future of crypto, though – because in reality, for the majority of large multinational businesses, we may potentially see that crypto is the future after all. Of course, we can't guarantee this, but there's a lot of potential for customers with cryptocurrency payments, and as more and more people invest in crypto, it seems obvious that businesses which are able to accept cryptocurrencies – and convert them quickly enough into fiat currencies through a crypto payment processor or crypto gateways.
Indeed, businesses are always (naturally) looking for new ways to increase their competitiveness and ensure that customers are able to enjoy the best possible services from the brand. As part of this, being able to offer something different from the competitors will likely inspire some large businesses to accept crypto payment integration in the future. And, from this point, other businesses may begin following suit to remain competitive by accepting crypto payments themselves.
As such, while this change won't be something that happens overnight, it seems clear that – as we look to the future, crypto payment integration and the rollout of crypto payment processor gateways will continue to increase. And, with this in mind, it's worth considering how the future of crypto will look – because, at least to some degree, it seems to us undeniable that crypto is the future of how businesses will accept payments.
Final Thoughts
If you've been looking to learn more about cryptocurrencies, how they work, and how crypto payment integration might change the way we buy, sell, and trade, we hope that today's guide may have helped. Of course, it's not necessarily always clear what the future of crypto will be. And, alas, we don't have a crystal ball – so any predictions are only just that: an estimate. However, it seems likely for many that crypto is going to be the future, and a growing number of people are investing in cryptocurrencies such as Bitcoin as a result.