What is a Cryptocurrency Payment Gateway?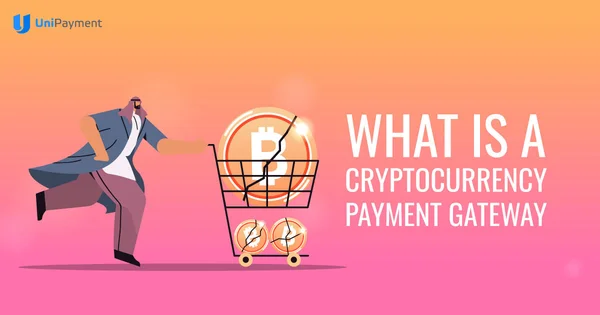 With the cryptocurrency industry maturing and evolving, people have come a long way from Bitcoin Pizza Day.
For those who don't know, it's the day when bitcoin was used to purchase a physical item (pizza) for the first time. It's one of the biggest milestones in the cryptocurrency space.
As crypto becomes a viable option when it comes to payments, vendors who want to incorporate crypto payments can now do so with the help of a crypto payment gateway.
So, the question is, what is a cryptocurrency payment gateway?
What Is A Cryptocurrency Payment Gateway?
To make things simple, a crypto payment gateway enables a vendor or business to accept payments from clients in crypto.
If you're a vendor and sell your services or products online via a regular eCommerce storefront, you might already accept different payment methods based on your clients' preferences.
Your cryptocurrency payment gateway, such as UniPayment, can make a lot of new payment options available for clients who are ready to spend money with your business.
A merchant who accepts dogecoin for payment can also accept other cryptocurrencies. This includes stable coins, tethered coins, Litecoin, Ethereum, Bitcoin, and more.
Aside from that, these are sometimes incorporated with functionality the same as other types of digital payment. This includes chip & pin transactions, ACH bank transfers, or wire transfers.
How Does It Work?
Understanding the process of crypto payment gateway isn't hard, especially if you're already versed with regular payment gateways.
Blockchain technology powers the cryptocurrency payment gateways. They replace the credit card with a digital wallet. As a merchant, you'll need to open an account to accept payment.
Because of this, the transaction happens on a decentralized peer-to-peer network. In this network, nodes exchange payment data, conduct validation, and send them to the assigned ledger.
Keep in mind that the wallet address here will serve as an identity for both the merchant and the client.
When it comes to steps, here's what happens:
First, your client will opt to make payment in crypto during checkout. This can be in-app, on the web, or in-store.
Next, the client will pay you an amount equal to the fair market value of the digital currency at the time of the purchase.
Then, the crypto payment service will immediately convert the payment into the currency you prefer.
Finally, the money is added to your account with the provider. It's deposited to your preferred bank account in intervals. This depends on your service contract.
As a merchant who accepts Ethereum, the process is transparent to you.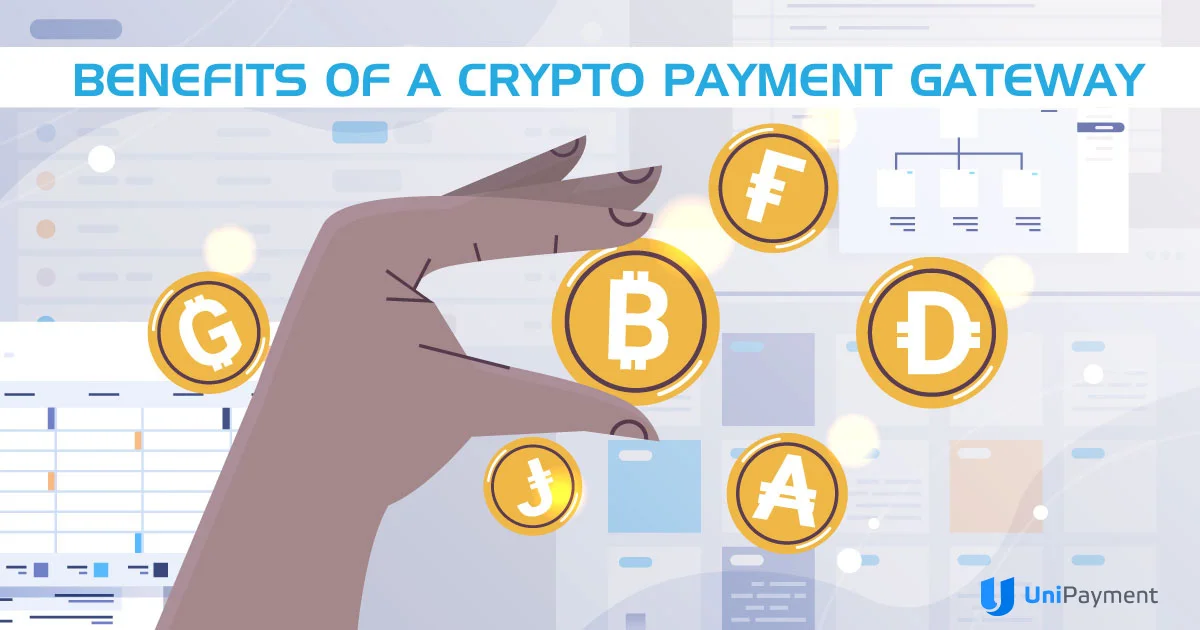 Benefits Of A Crypto Payment Gateway
There are a lot of reasons why cryptocurrency payment gateways are required. They're all pretty similar to why people like crypto in the first place.
In general, it revolves around Blockchain technology's decentralized nature. A couple of the most important advantages of using a cryptocurrency payment gateway include:
Almost every cryptocurrency payment gateway will help you to greatly simplify the process of merging your funds and setting up your transfers and conversions.
One great example of this is the cryptocurrency payment gateway UniPayment.
A lot of cryptocurrency transactions happen almost immediately. The bitcoin lightning network has proven that payments can be received and sent in fractions of a second.
Transactions for cryptocurrency payments are extremely cheap. This is especially true when you compare it to old fiat payment methods.
For instance, debit card and credit card swipe fees can be almost 10 times higher than the same crypto transaction.
Blockchain technology needs several verifications from anonymous 3rd-parties. This means that the transparency and security of the network are almost unmatched.
Drawbacks Of Payment Gateways
In general, crypto is made to be anonymous and decentralized. The system makes it easy for two parties to do a transaction.
Unfortunately, a couple of merchants may not be comfortable accepting payment in cryptocurrencies. They may not know how any of it works. Some of them are simply skeptical.
Because of this, it is vital to know the drawbacks of payment gateways so that you can choose how you want to accept cryptocurrencies.
If the payment gateway is compromised, you may lose any funds you've got in the account with the provider while you wait for them to be transferred.
You need to pay handling fee for using the cryptocurrency payment gateway.
Gateways are firms offering a service. Thus, they will market themselves in a way that makes it appear like you require their services. The truth is that you don't.
You'll see a couple of online stores with big signs that say "bitcoin accepted here".
You've got to depend on the ability of the provider to maintain uninterrupted services because you may be getting payments from around the world and in various time zones.
A payment gateway is a 3rd-party. Originally, cryptocurrencies were made to bypass these things.
Fees
To facilitate the transfers, the provider utilizes a cryptocurrency wallet. If the currency is made with a payment system, the provider will incur fees charged by the transaction validators of the network.
The job of a transaction validator is to verify transactions and blocks in the blockchain. Because of this, they're paid small fees in the cryptocurrency transaction they verified in exchange for their computational power and energy use.
The providers pass on these fees to you. They'll charge their service fees so that they can keep on offering their services and continue to operate.
Conclusion
Without a doubt, it's extremely valuable to own a cryptocurrency payment gateway that is created according to the specifications of your business.
Companies that plan to expand their scope of operations need to incorporate decentralized solutions or blockchain-based apps into their existing payment system.
With its advantages, vendors can drive a lot of attention from crypto enthusiasts.
If you're looking for a reliable and fast cryptocurrency payment gateway, UniPayment is your best bet. It's easy to integrate into your transaction. Furthermore, UniPayment accepts all kinds of cryptocurrencies. This includes Stable Coins and Popular Coins.